"The Eye of the World" audiobook giveaway!
A Memory of Light, the final book in the Wheel of Time series, was just released, debuting at #1 on the New York Times Bestseller List. To celebrate, the nice folks at Macmillan Audio have offered to give away an audiobook version of The Eye of the World. You can use the widget at the bottom of this post to enter.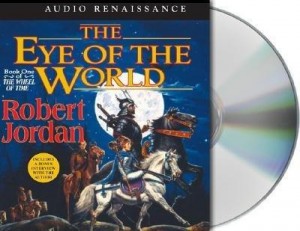 I haven't listened to the full audiobook, but judging by this excerpt from Chapter 2, it seems really great. I especially love Mat's voice. (The audio player is a bit small, sorry about that).