[May 1] "Zero Dark Thirty" (2012)
Based on the true story of the US hunt for Osama bin Laden after the 9/11 terrorist attacks. We follow CIA analyst Maya on her search for bin Laden, through several years misinformation and false leads, until she finally thinks she's found him. This movie is pretty relentless, it's by the same writer and director team as The Hurt Locker, another very intense movie about the recent war on terror. Jessica Chastain does a really good job as Maya, from her beginnings as a rookie to her determination to find bin Laden despite a lot of opposition. I found the amount of torture depicted a little scary though, especially because it so often provides accurate results (which I've always heard is not the case with torture.) I also wish the movie hadn't taken quite as many liberties with the facts of what happened, it seemed like they always went for the more traditionally dramatic plot points.
[May 2] "Moneyball" (2011)
Another "based on a true story" movie about Oakland Athletics manager Billy Beane's adoption of a new statistical approach to hiring players in order to successfully compete against teams with much bigger budgets. I don't know anything about baseball, but I enjoyed this movie a lot – it reminded me of the movie Draft Day, which is also about the behind-the-scenes aspect of a sport. Brad Pitt is always pleasant to watch, and he does a good job as Billy Beane. Jonah Hill is usually known for his comedic roles, but he's great as the Oakland Athletics' assistant GM/statistical whiz. Plus it was nice to see Chris Pratt before he got super famous. Moneyball is well paced, it's well shot, and it was feel good without being too unrealistic.
[May 3] "Bad Boys" (1995)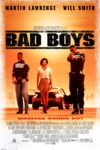 When a whole lot of heroin is stolen from the police station, officers Marcus Bennett (Martin Lawrence), a long-suffering family man, and Mike Lowrey (Will Smith), a smooth talking unrepentant womanizer, are put on the case. They've got more than just a clever thief to deal with though – there's a scared murder witness to protect, an internal affairs cop after them, and an accidental identity switch that they have to keep going until the case is over. This is a pretty silly movie, but Will Smith and Martin Lawrence have great comic timing, so it's pretty fun. It's made by Michael Bay, so as usual with him, it's not very subtle and there are a lot of explosions. Tchéky Karyo does a great job as the charismatic villain, and Téa Leoni plays a very convincing borderline-insane woman (she does that really well in Spanglish too.)
[May 4] "Rush Hour" (1998)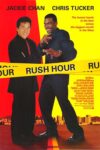 When the Chinese Consul's young daughter is kidnapped, he brings in an Inspector Lee (Jackie Chan), a trusted detective from Hong Kong to help solve the case. Detective Carter (Chris Tucker) is assigned to be Lee's guide and keep him out of the hair of the American authorities already working on the case. The two form an unlikely partnership and decide to solve the case themselves, though. Rush Hour is definitely a comedy, but it also has a lot of heart, especially around Inspector Lee and his relationship with the kidnapped girl. Chris Tucker is his usual obnoxiously loud self, and usually I find people like that annoying, but I really like him (possibly because he played such a great character in The Fifth Element.) Jackie Chan is simultaneously adorable and deadly and really funny. Definitely one of the best buddy cop action comedies I've seen.
[May 5] "Rush Hour 2" (2001)
We enjoyed Rush Hour so much that we watched Rush Hour 2 the very next day. Inspector Lee and Detective Carter are vacationing in Hong Kong after the events of the first movie, but Lee just can't stop working and they're soon pulled deep into a case involving counterfeit American dollars. This movie seemed less well-rounded than the first, there's a lot more action and fewer quiet moments. It doesn't really get going until halfway through the movie, a lot of the beginning felt like Lee and Carter just stumbling into stuff randomly, and not finding much except comedy material. Chris Tucker also seemed a little bit more obnoxious in this movie. But it's still fun to watch, there seems to be genuine affection between Lee and Carter, and that makes up for a lot of things.
[May 6] "The Abyss" (1989)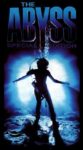 Workers in an underwater oil rig are asked to help in search and rescue operations to find a sunken US nuclear submarine. They end up encountering some very strange things underwater, though. There are two versions of this movie – I watched the shorter theatrical version, and the ending is pretty different from the special edition. The Abyss is written and directed by James Cameron and it has all the hallmarks of his movies – a very well-realized world and great atmosphere, a bunch of action, some romance, sci-fi. I really enjoyed Mary Elizabeth Mastrantonio's character Lindsey, the extremely stubborn oil-rig designer who's the heart of the movie. Ed Harris is also great as the leader of the oil rig workers (and Lindsey's estranged husband.) I kind of wished that there had been less action and more discovery, but it's still a great movie.
[May 6] "Chef" (2014)

Carl Casper is a restaurant chef who's just plain unhappy but refuses to acknowledge it – he's cooking boring food, he's recently divorced, and he never has time for his kid. When a bad review from a critic results in a blow up that goes viral, he's fired and forced to reevaluate his life. Jon Favreau wrote, directed, produced, and starred in the movie – I tend to like movies that are made with a singular vision because they're usually good, and this one is not an exception. It's one of the most heartwarming movies I've seen in a long time. All the characters are really nice and reasonable people, even when they're not on the side of the protagonist. Emjay Anthony, the actor who plays Carl's son, is amazingly earnest, and he really carries the movie. Plus, even minor characters are played by terrific actors like Dustin Hoffman, Scarlett Johansson, and Robert Downey Jr. Highly recommended.
[May 7] "Captain America: Civil War" (2016)

We're both big fans of Captain America (the Marvel Cinematic Universe version; I haven't read any of the comics), and we actually went to the movie theater to see this movie.  The world is starting to fear the loss of life and destruction caused by superhero fights, so the United Nations pushes to regulate the Avengers through an oversight panel. The Avengers disagree about whether this is a good idea, and split into two factions led by Captain America and Iron Man. I enjoyed the movie, it's fun, it's got a lot of great action, and it actually sticks to its premise all the way through. It's definitely got the Marvel tone to it, there's plenty of quips, and it doesn't get too dark, but that's to be expected. There are a lot of superheroes – it seems a lot like an Avengers movie (only Thor and the Hulk are missing) without the bombastic threat, which is nice in one way, but I wanted more Captain America.
[May 7] "Little Buddha" (1993)
Lama Norbu, a Tibetian monk, goes to Seattle to meet Jesse, a nine year old boy whom he believes to be the reincarnation of his master, Lama Dorje. As Jesse learns about Buddhism, we see the story of the Buddha from his birth as Prince Siddhartha through his journey to enlightenment. Along the way, we're also introduced to two other candidates for the reincarnation of Lama Dorje. This movie was very interesting, the premise sounded a little ridiculous to me in the beginning, but it's played absolutely straight and the boy that played Jesse does a really good job. It seemed like the filmmakers were trying to be as authentic as possible, many of the Tibetian monks are played by real monks, and the set design is beautiful. Siddhartha is played by Keanu Reeves, which is a little weird, especially when he tries to do an Indian accent, but once I was able to suspend disbelief, he actually did a fairly good job. An odd movie, but recommended.