Weekly Movie Reviews: Jul 16-22, 2017
Favorite Movie of the Week
Léon: The Professional (1994)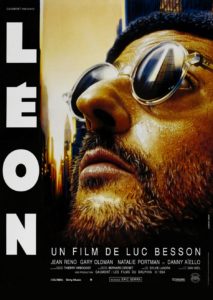 Unlike the rest of this week's movies, I've watched Léon before so I feel slightly bad about giving it the favorite movie of the week, but it's just so good! I'm a fan of Luc Besson in general, and although I haven't seen some of his movies, this one has to be his masterpiece.
Léon (Jean Reno) is a professional assassin (or "cleaner") who lives a ordered and quiet life in New York City. When a family living next door to him is murdered by corrupt DEA agents, he reluctantly takes in the sole survivor, precocious 12 year old Mathilda (played by 12 year old Natalie Portman in her debut). Léon is a little slow and not used to sharing his life with anybody and Mathilda is young and starved for emotional attention. They make an unlikely but deadly pair, especially after Mathilda persuades Léon to make her his apprentice.
It's hard to describe what I like about this movie because everything about it is just right. The neo-noir atmosphere, the unconventional but compelling relationship between Léon and Mathilda, Gary Oldman's over-the-top but terrifying performance as the villainous DEA agent Stansfield, Jean Reno's subtle portrayal of Léon… I could go on for a while. Natalie Portman's acting deserves special praise, though, she makes you simultaneously uncomfortable and want to take care of her.
Other Movies Watched
The Anthem of the Heart (2015)
Jun Naruse talked constantly when she was a child, but after innocently telling her mother about seeing her father with another woman leads to their divorce, she is cursed to not be able to talk without extreme pain. In high school, she's a quiet girl with no friends, but that changes when her teacher appoints her to the committee putting on a community outreach event. The other three members of the committee slowly become her friends, especially a boy named Takumi. I loved this movie, I thought it was a fairly standard romance in the beginning, but it didn't go where I expected it to go at all. Although this movie centers around Jun, all four teenagers have their own satisfying growth arcs. My husband is a big fan of the anime series' that the writer of this movie is involved in so I'm going to have to check those out.
Easy A (2010)

To get out of spending the weekend with her friend and her weird hippie parents, high school student Olive Penderghast lies to her friend about having a date and losing her virginity. The rumor quickly spreads, and Olive soon finds herself in the business of pretending to have sex with her classmates and dealing with the consequences. I thought this movie was fantastic, it's clearly inspired by John Hughes (and has several references to his movies), and it's got a lot of heart. Emma Stone steals the show as Olive, she's smart, charming, and pretty. Unlike a lot of teen movies, this isn't about social acceptance or teen angst, Olive is someone who is perfectly happy with herself and she solves her own problems – I found that very identifiable.
The Garden of Words (2013)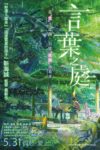 We're continuing to go through Makoto Shinkai's movies, and this 45 min movie (is there a name for a movie that short? I'd call it a novella or a novelette if it was a book) was next on our list, and the last one before his new critically acclaimed movie, Your Name. It tells the story of a 15 year old boy and a 27 year old woman who become unlikely friends after meeting in the park. I think Shinkai is in his element when he's focusing on just a couple of characters, and this is one of his best movies so far. The characterization is fantastic, not much happens in this movie, but the payoff rests on coming to terms with yourself and your feelings, rather than anything external.
True Grit (2010)

Fourteen year old Mattie Ross is determined to avenge her father's death and hires the U.S. Marshal with the meanest reputation around, Rooster Cogburn, to hunt down the killer, hired hand Tom Chaney. LaBouef, a Texas Ranger who has also been hunting Chaney for a while joins them in their journey. I love Westerns and I've been on a bit of a Hailee Steinfield kick recently, so this movie was right up my alley. I'm not always a big fan of the Coen brothers' style, they're often flat and cold, but this doesn't suffer from those flaws. The central trio (played by Hailee Steinfield, Jeff Bridges, and Matt Damon) are all excellent and even though the characters don't often like each other, they still form a tight bond. I can't believe Hailee Steinfield was only thirteen when this movie was made, her composure is admirable.
The Frighteners (1996)
The Frighteners is one of Peter Jackson's pre-Lord of the Rings movies. Former architect Frank Bannister (Michael J. Fox) has gained the ability to see and communicate with ghosts after a car accident. He uses this to his full-advantage, getting his ghost friends to haunt rich people's homes to drum up business for his paranormal consulting agency. But when a real monster starts killing people, Frank is the only one equipped to help, and he's in way over his head. Any movie starring Michael J. Fox doing something that can be described as "hijinks" or "shenanigans" starts off at a pretty good place, and this movie definitely qualifies. It's very campy and the actors seem to be having great fun with their parts (especially Jeffrey Combs, who I know from various iconic Star Trek roles but have never seen in a real movie before). Don't expect it to be anything like the Lord of the Rings movies, though.
American Dreamz (2006)
American Dreamz is a satire centered around a TV show clearly based on American Idol. Hugh Grant plays British host/judge/producer Martin Tweed, Mandy Moore plays all-American contestant Sally who is prepared to do anything to win, Sam Golzari plays Omer, a member of a terrorist cell who loves showtunes and ends up being a contestant, and Dennis Quaid plays the President, whose chief-of-staff pushes him to judge an episode of the show to improve his public image. I've never seen American Idol, so some jokes probably went over my head, but most of the movie takes place outside of the show. It's a mediocre movie, although sometimes it was pretty funny. Dennis Quaid's quasi-George W. Bush was especially good. It's also got some heart from Sam Golzari's character, and Hugh Grant is lovable even when he's a bastard, and those two made the movie somewhat better.
The Circle (2017)

Mae Holland (Emma Watson) gets a customer support job at the Circle, a technology company that's kind of like Google and Facebook and Amazon combined. Its culture is insidious and soon starts to take over her life. This movie sounded terrible when I first heard about it, despite the impressive cast and Tom Hanks producing it. But as someone who writes software for the web professionally and is concerned about digital privacy issues, I had to see it. It was actually worse than I expected it to be, its tone does not work at all and it seems confused about the kind of story it wanted to tell – it shifts suddenly between being a satire, a thriller, a drama, a dystopian-future movie and so on. Emma Watson was not a good choice for the part of Mae (I loved her as Hermione but haven't liked her in anything since) – she's stiff and her accent is wrong (my husband had to tell me she was playing an American, I assumed she was a British expat), and she makes it impossible to connect to the character she's playing. The rest of the cast is pretty good, but the movie is too bad for them to be able to save it.