I usually order the movies I review in descending order of how good I think they were. Unlike most weeks, this week's movies were all really good, so take this order with a grain of salt.
---
Favorite Movie of the Week
Hail, Caesar! (2016)
Hail Caesar! follows a day in the life of Eddie Mannix (Josh Brolin), a studio executive and "fixer" at a movie studio in the 50s. As he considers a lucrative job offer with much saner hours and duties, Mannix has to deal with a dozen different impending disasters involving both issues with movie production and the personal lives of his contracted movie stars.
I used to not be big fans of the Coen Brothers (I know they're incredible directors but I didn't connect with a lot of their stories), but the more films I watch, the better I like them. Hail Caesar! is a lot of fun, especially for someone who watches movies as much as I do, it's a real tribute to Hollywood. The cast is one of the best parts, even minor roles are played by terrific actors, and it includes George Clooney, Ralph Fiennes, Jonah Hill, Channing Tatum, Scarlett Johansson, Tilda Swinton, Frances McDormand and a lot more. Plus Alden Ehrenreich, who I'd never seen in anything before but now I'm a fan and I think he can actually play young Han Solo in the upcoming Star Wars movie (I've been skeptical about anyone being able to pull that off).
I liked pretty much everything about this movie – it was well-paced, well-acted, funny, had a great atmosphere, and had a lot of variety (I especially loved the musical that Channing Tatum's character was filming). I thought George Clooney was especially amazing, he played a complete airhead so well that I kept forgetting who he was.
Other Movies Watched
Take Shelter (2011)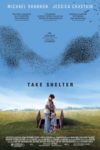 Curtis (Michael Shannon) starts to have intense dreams depicting an apocalypse and has to decide whether to protect his home and family or to seek treatment for mental illness. This movie was written/directed by Jeff Nichols (Loving, Midnight Special), who I was already a fan of before this movie cemented it. Most of the drama in this movie comes from Curtis's internal state and Michael Shannon is amazing at generating real tension just from a facial expression. Jessica Chastain is great as Curtis' wife as well. This isn't relevant to most people but Take Shelter was set and filmed within 20 miles of where I live, there was even a scene filmed in a local Oberlin shop!
Matilda (1996)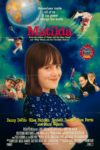 I've seen Matilda before and I love the book it's based on (and Roald Dahl's writing in general), so this was a comfort-watch. Matilda is a young genius with an obnoxiously awful family who mostly just ignore her and make fun or her. When she's finally allowed to go to school, she finds friends and a lovely teacher, but makes an enemy of the loathsome principal, Miss Trunchbull, who hates children and is happy to show it. At first Matilda is helpless but eventually discovers that she can fight back pretty effectively. The movie doesn't exactly follow the book but it gets the spirit across and it's one of my favorite book-to-movie adaptations. Danny DeVito is the director, the narrator, and the actor playing Matilda's dad and does all three well.
The Descendants (2011)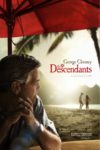 After his wife is seriously injured in an accident, Hawaiian lawyer and land baron Matt King (George Clooney) must reconnect with his two daughters and come to terms with his less-than-ideal relationship with his wife. George Clooney is fantastic in pretty much everything he's in, and he was the perfect person to play King, he imbues him with enough warmth and cluelessness that you can't help but sympathize with him even as he tells you he's been avoiding his family for years. The Descendants fits the pattern of quirky family dramedy quite well but it's really great at it and I'm already looking forward to watching it again someday.
Rudo y Cursi (2008)

We are fans of Gael Garcia Bernal and Diego Luna and decided to watch this movie purely because they both star in it (and it's directed by Alfonso Cuarón's brother). They play two brothers who work on a banana plantation until they are discovered by a talent scout and given the opportunity to become professional soccer players. Going into the glamorous world of soccer isn't an easy thing though, and the siblings' love/hate relationship only complicates matters. This is a witty comedy that finds humor in believable characters getting themselves into believable situations. It pokes fun at a lot of things – soccer, celebrities, corruption, gangsters, multi-level marketing, and more, and it's all genuinely funny. Apparently this is one of Mexico's highest grossing movies and I can see why.
Short Term 12 (2013)

After watching Room recently, I read that Brie Larson was cast on the strength of her performance in indie movie Short Term 12 so I wanted to watch it. Grace (Brie Larson) works at a residential treatment facility for troubled kids alongside her boyfriend. Her childhood was pretty screwed up and she's able to relate to and form a good rapport with the kids that she supervises, but she still has issues reconciling with her own life. Short Term 12 is mostly flat and unpretentious and all the actors do a great job. I thought it captured the atmosphere of the facility well. I thought things wrapped up a little too neatly at the end given the messiness portrayed beforehand but that's only a minor flaw.
Wild (2014)

Wild is based on the memoirs of Cheryl Strayed, a woman who set out to hike solo for over 1,100 miles of the Pacific Coast Trail after her marriage ends badly. Wikipedia describes this as a "survival" film, which brings to mind movies like 127 Hours or Everest, but this is nothing like those, it's a story about self-discovery. Reese Witherspoon plays the main character and Laura Dern plays her mom; they both picked up Oscar nominations for their roles for good reason. I enjoyed the unique structure of this movie, we see pieces of Cheryl's past as she thinks about them and they're often not complete scenes. I thought it was a very natural way of showing what someone was thinking without seeming like exposition.