Movies Watched: Feb 21 – Feb 29, 2016
[Feb 21] "The Kingdom" (2007)

This movie follows a squad of FBI agents (played by Jamie Foxx, Jennifer Garner, Chris Cooper, and Jason Bateman) investigating a bombing of the American compound in Riyadh. Saudi Arabia. Political action thrillers are one of my favourite genres, especially when they're set in other countries. I enjoyed the cultural clashes and the evolving relationship between the Saudi native guide and the FBI team. It was also nice to see Jason Bateman play a little bit against type.
[Feb 22] "The Butler" (2013)

I'd heard a lot about this movie – Forest Whitaker playing a White House butler that serves decades worth of presidents. Forest Whitaker's a great actor, and the movie had a really compelling premise, but I didn't enjoy it very much. The movie ended up being pretty much entirely focused on civil rights, which was fine, but pretty much everything that happened was incredibly melodramatic and about as subtle as a hammer. I liked seeing the glimpses of various presidents (Robin Williams plays Eisenhower, Alan Rickman plays Reagan) but overall, not recommended.
[Feb 23] "Almost Famous" (2000)

A high school boy is hired by Rolling Stone magazine (they don't know he's in high school) to accompany a rock band on tour to write a story about them. I absolutely love coming of age movies, and this is one of the best I've seen. Patrick Fugit does a really great job as the precocious kid who's way out of his depth but still manages to keep his head on his shoulders. Everyone in this movie seems completely real, and they make a lifestyle pretty much completely alien to me (drugs, groupies, etc.) seem very relatable. In particular, Kate Hudson as a groupie desperately seeking validation, Frances McDormand as the mom that's really trying to be supportive but is worried sick, and Billy Crudup as the entitled but conflicted lead singer are great. And there's a bunch of other actors I like too, like Anna Paquin, Philip Seymour Hoffman, Jason Lee, and Zooey Deschanel.
Apparently this is based on writer/director Cameron Crowe's real life experiences touring with bands and writing for Rolling Stone when he was the same age, so it's no wonder that it's so good.
[Feb 24] "Resident Evil" (2002)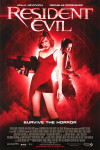 An elite unit is sent to deal with a research facility controlled by an insane AI where all the scientists have mutated into zombies. I'm not a big fan of horror (any sort of suspense drives me crazy) but I enjoyed this movie. It's based on the popular Resident Evil video game series, and is apparently much less scary than the games (from what Joseph tells me).  The action was fun, the world was interesting, and I only had to hide under my blanket a couple of times.
[Feb 24] "Dil Dhadkane Do" (2015)
Unhappily married couple Kamal and Neelam Mehra go on a cruise with their family and friends for their 30th anniversary, and the careful lies that have been keeping their family intact fall apart. Joseph and I are both fans of writer and director Zoya Akhtar – her movies are usually a sharp look at society and expectations and the mess it leaves individuals in, without too much melodrama, and this movie did not disappoint. Anil Kapoor and Shefali Shetty do a great job as the disenchanted couple whose only focus is maintaining their image in society. I found a lot of the characters readily identifiable.The only thing I didn't enjoy was the ending.
[Feb 25] "Million Dollar Arm" (2014)

Jon Hamm plays a down on his luck sports agent who starts a reality show in India to find cricket players and train them to be baseball players in the US, but runs into much bigger challenges than he anticipates. This movie is based on a true story. I enjoyed the movie, it was a little predictable, but sports movies are reassuring in their own way. I wish the story had focused a little less on Jon Hamm's personal story, though.
[Feb 26] "Valkyrie" (2008)


Also based on true story, Valkyrie tells the story of the 20 July assassination/political coup against Hitler and his government by dissenting German officers. Tom Cruise plays the protagonist Claus von Stauffenberg, one of the ringleaders and the one chosen to assassinate Hitler. I really enjoyed this movie – the cast was great (Bill Nighy, Tom Wilkinson, Kenneth Branagh, among others) and it was well paced and tense despite knowing the ultimate outcome.
[Feb 26] "Do The Right Thing" (1989)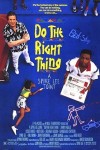 It's a really hot Sunday in the primarily African-American neighbourhood of Bedford-Stuyvesant in Brooklyn, and what starts out as life as usual slowly boils into violence as everyone's frustration feeds off of each other. I'm not really sure how to describe this movie, but it's really, really well done. I've never understood how mobs are formed, but this movie does a great job of showing how usually reasonable people can go insane under the right circumstances. It's not dark and depressing though, for most of the movie, it's just a slice of life movie that's also really good. The actors are excellent too – writer and director Spike Lee plays one of the main characters. Just watch it!
[Feb 27] "Grosse Pointe Blank" (1997)
John Cusack plays a neurotic assassin-for-hire whose next target happens to coincide with his 10th high school reunion. He's got several problems: the girl he's never gotten over, two federal agents on his tail, an assassin that wants him to join a union, and a newly developed conscience. This is a rather odd movie – I was expecting more of a straight up action comedy, but this is a quirky movie that focuses a lot more on how John Cusack's character feels than I thought it would. I enjoyed it quite a bit, and I liked Dan Aykroyd especially.
[Feb 27] "The Fisher King" (1991)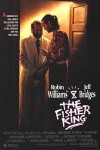 A former radio "shock jock" (Jeff Bridges) who is extremely depressed because he accidentally goaded a listener into a shooting massacre befriends a homeless man (Robin Williams) whose wife was a victim of that massacre and has become mentally ill because of it. This is a Terry Gilliam movie, so it's weird and uncomfortable in the way his movies usually are, but it was also very well done. Robin Williams is excellent as Parry, you can't help but be charmed by him, and when he's terrified, you're terrified for him. Jeff Bridges does a great job as well.
[Feb 28] "Nausicaä of the Valley of the Wind" (1984)
We've decided to go through all the Studio Ghibli movies in order. This one is technically not Studio Ghibli, it was made before it was formed, but we're counting it as the first one.
Nausicaä is the princess of the Valley of the Wind, a small kingdom in a post-apocalyptic world where a deadly forest is slowly taking over the planet. Two of the bigger nations are engaged in a war, and the Valley of the Wind is caught in the middle. As with many Ghibli movies, there aren't really "good" or "evil" characters and the worldbuilding is fantastic. Nausicaä is a great protagonist, she's both strong and emotional, compassionate and determined.
[Feb 29] "Little Women" (1994)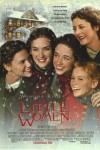 I really loved the book Little Women when growing up, so I was pretty excited about this movie. We follow the March sisters, Meg, Jo, Beth, and Amy as they grow up during and after the American Civil War in Concord, MA. They're a pretty close family, and they stay close no matter what happens. I mostly liked the movie, my main complaints were that I didn't buy Winona Ryder as Jo – she didn't seem tomboyish enough, and that Laurie's character arc seemed a bit rushed. Everything else was great, though, and I especially liked seeing Christian Bale in a somewhat goofy role as Laurie (he tends to play very serious types these days.)